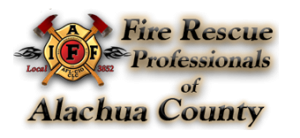 FRPACC Fundraiser is at Fluid Lounge on 12/06 beginning at 1800 and runs until 2100. We are being sponsored by STOLEN Whiskey. 50% of the sales from STOLEN Whiskey, Old Fashions, Whiskey Sours and Single Mixers go directly to the charity. Merchandise will be available for purchase.
Also on 12/06 at Fluid Lounge, Brandon and Amanda Overstreet would love for you to join them for a diaper party. Brandon and Amanda are soon going to be welcoming baby Garrett into the world. Diapers of all sizes are welcome.
Last of all, nominations for 2nd Vice President are still open until Sunday at 1300. At this time, Alex Porgesz and Cody Loomis are the only two whom have been nominated and accepted their nominations. If you would like to nominate someone for this position, please email 
[email protected]
 with your nomination.
At this time, elections for this position are scheduled to be held December 5th, 6th and 7th,  0700-1000 each morning. Voting will not take place any earlier nor any later than the scheduled time. At the conclusion of the vote, a count will be conducted and the results will be announced at the union meeting, which will be on December 7th at 1000, following the closing of the elections.
If you have any questions, please feel free to contact me or any member of the E-board.

Hailey Monismith
352-278-7028
Elections Supervisor
Events Coordinator
Local 3852
Fire Rescue Professionals of Alachua County
https://www.local3852.com/wp-content/uploads/2018/10/New_Website_Corner_Logo-300x138.png
0
0
Jonathan Richardson
https://www.local3852.com/wp-content/uploads/2018/10/New_Website_Corner_Logo-300x138.png
Jonathan Richardson
2018-12-02 13:20:59
2018-12-02 13:25:39
Updates on Events and Elections